Recently, Fallout 4 and its DLC were on sale on Steam, so I got the DLCs I didn't have. (Yes, I should have gotten the Season Pass back when it was $30, but I was silly.)
I may talk later about what you get in the DLCs, but for the nonce, here are some shots of my vault in progress (which is massive — this is only the beginning):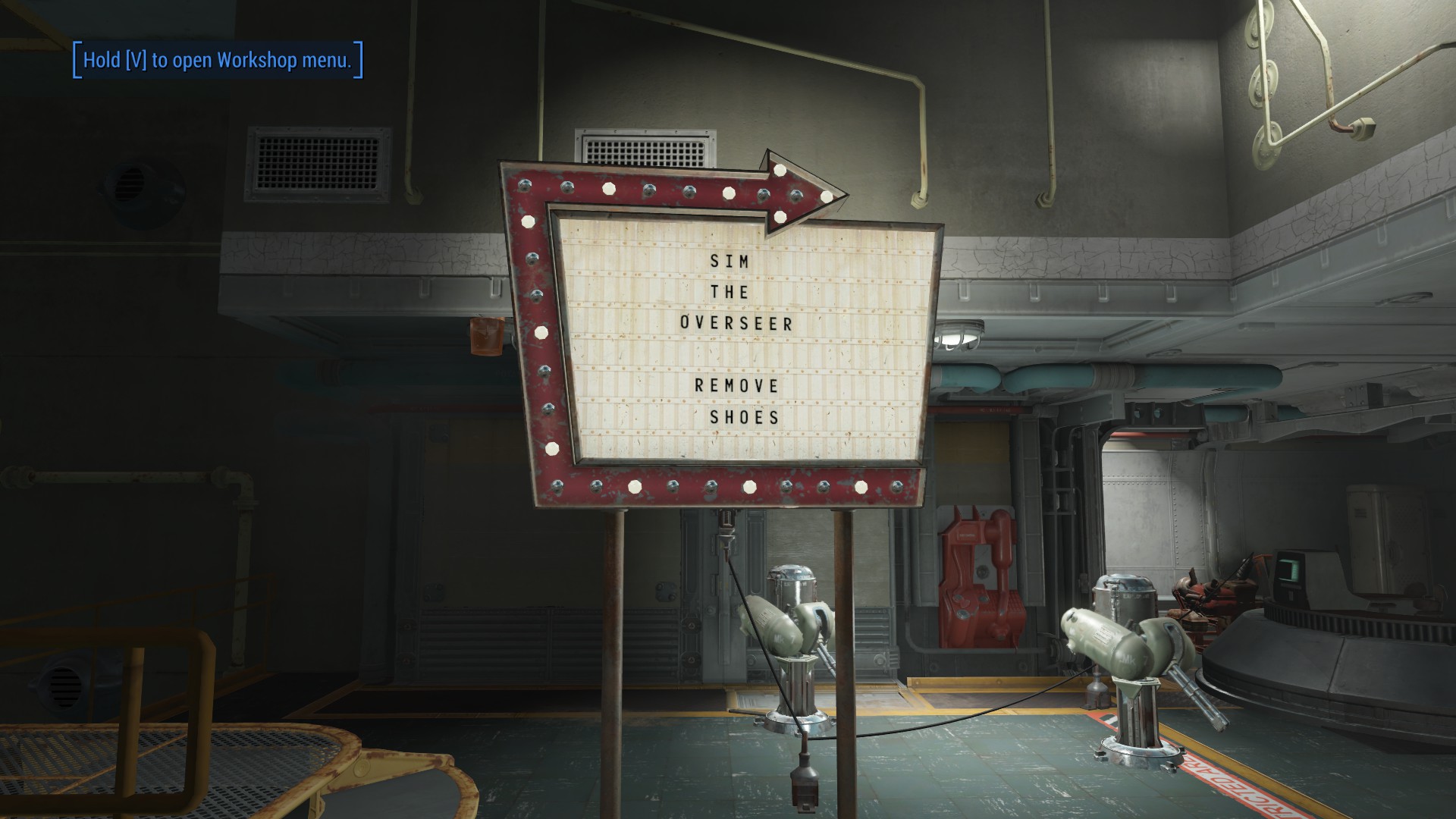 I'm also downloading the Special Edition of Skyrim, which I got free and which I probably won't touch for ages while I mess with my vault and the other FO4 DLC. I also bought Shadow Warrior 2 and have temporarily abandoned it for the same reason.